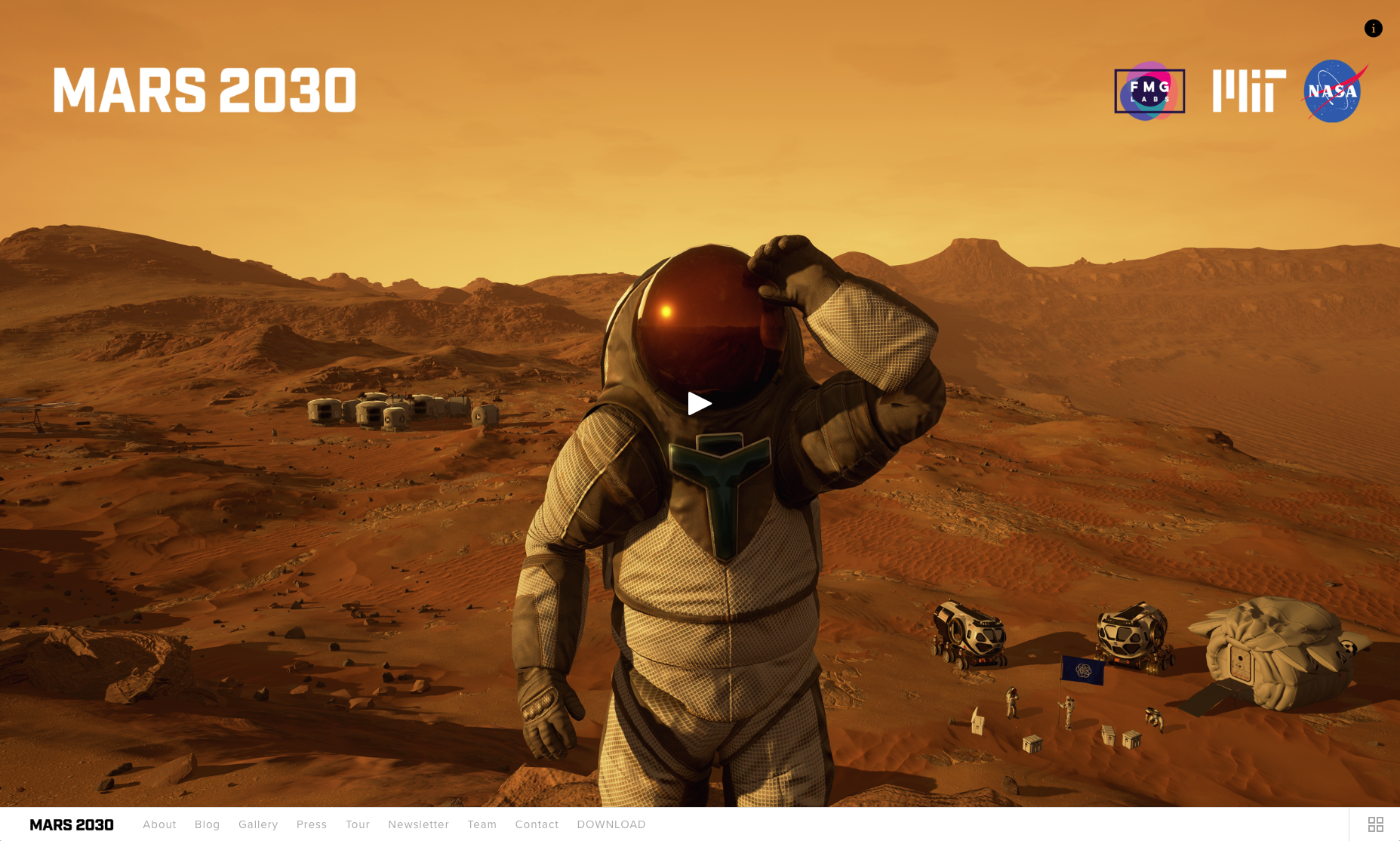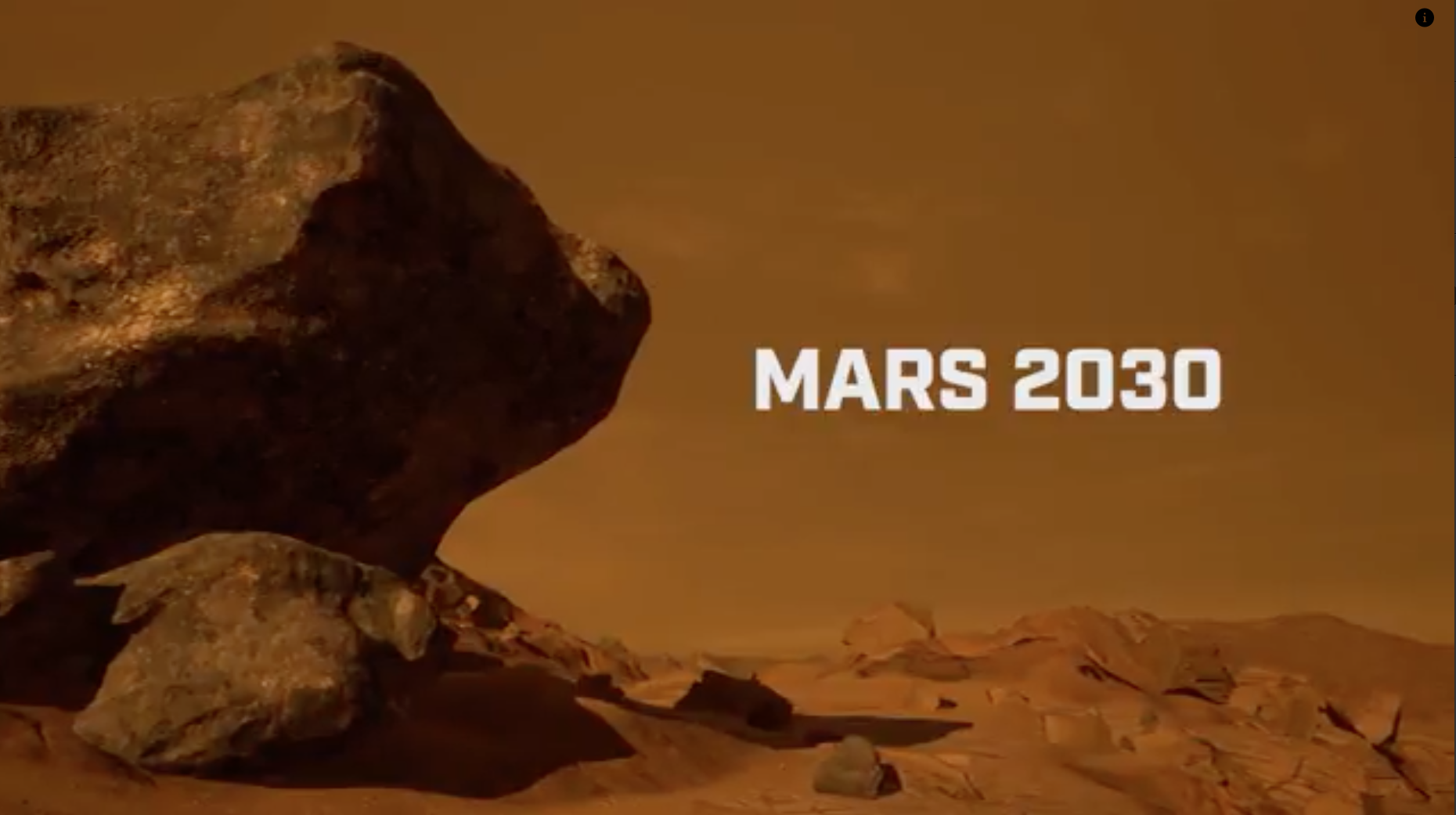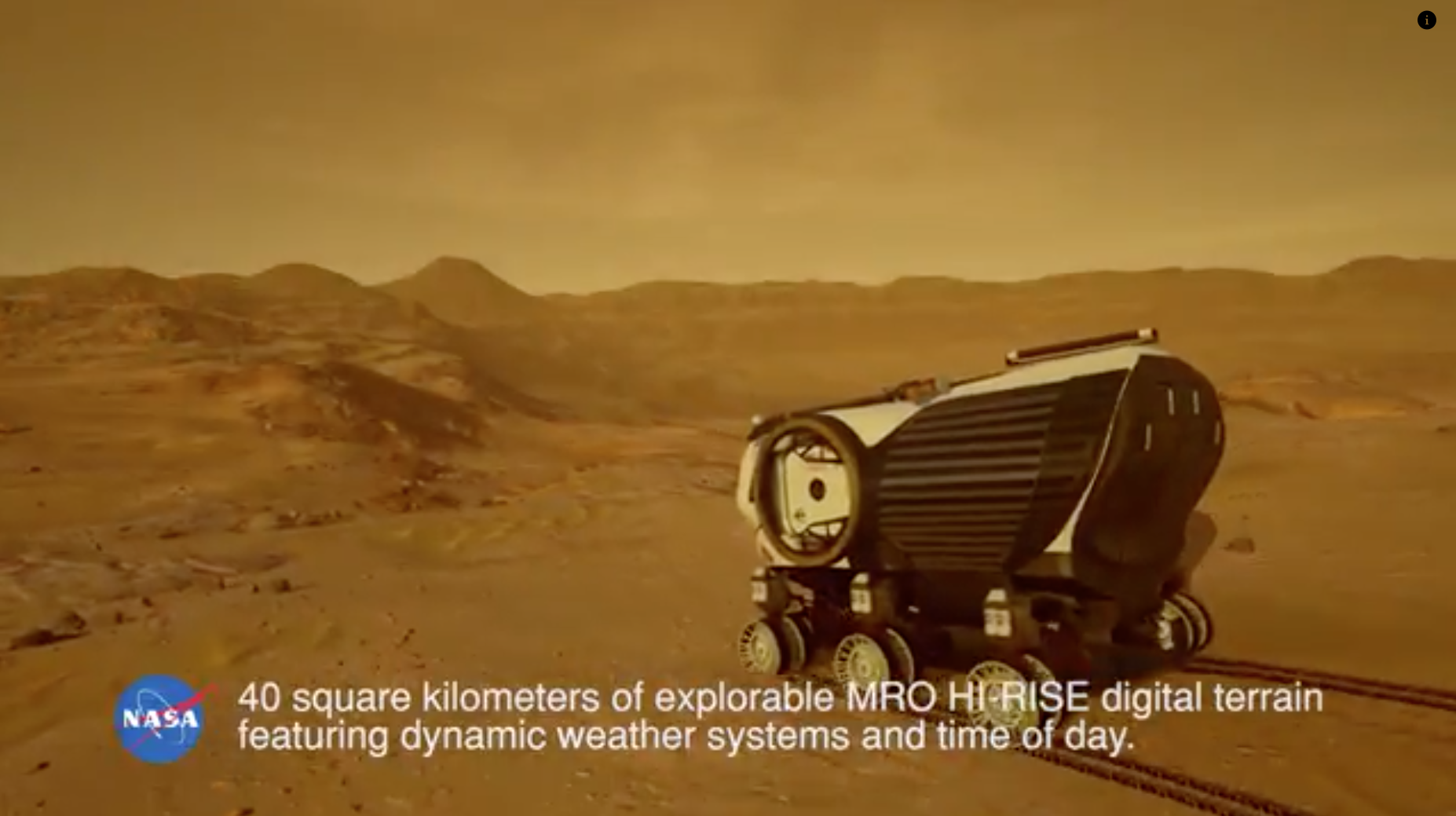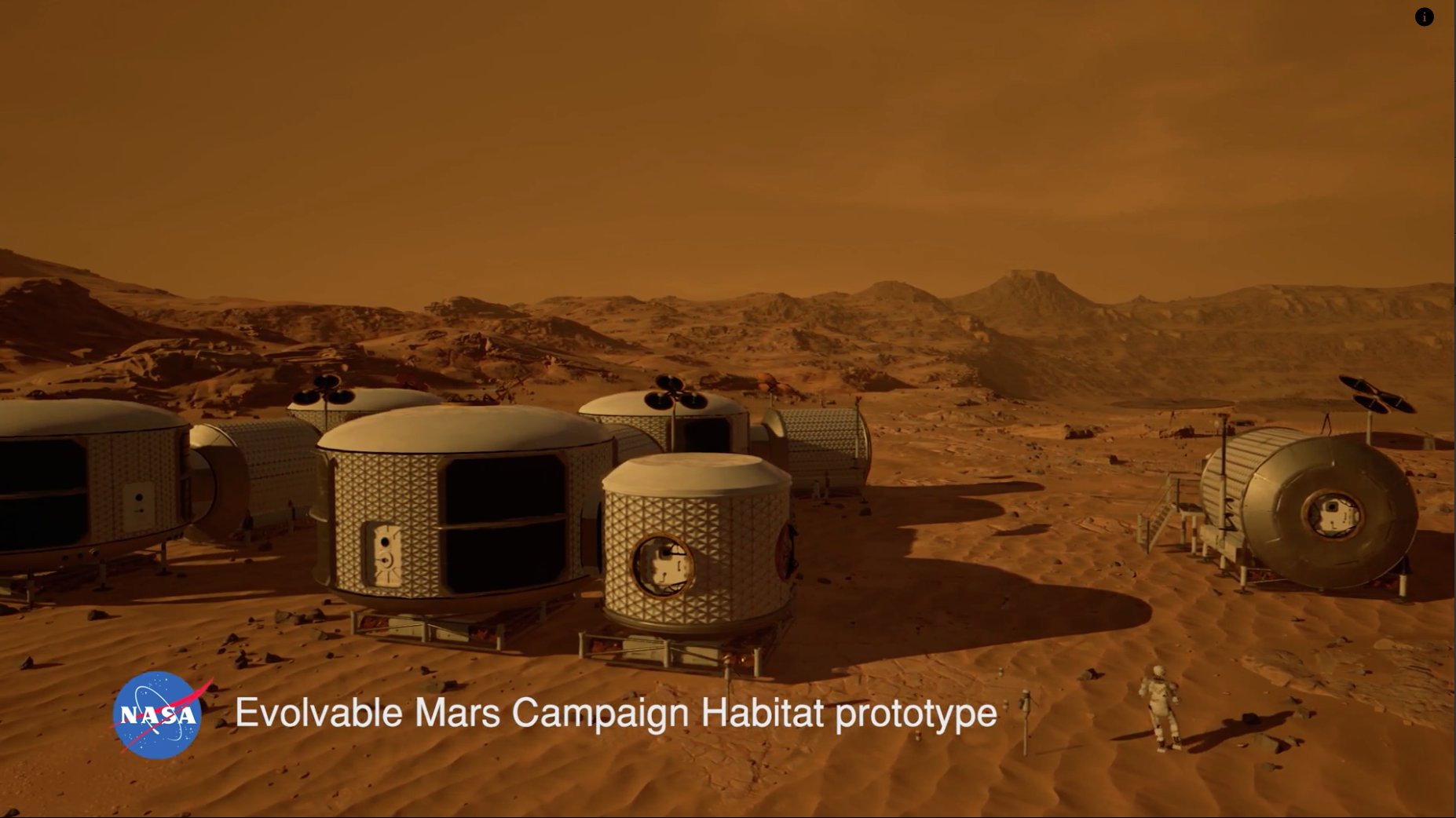 "We approached this project with the highest regard to scientific accuracy…We've been working with NASA for the last three years, consolidating all of the research they've been doing. Everything you see in the experience, we've derived from a conversation we've had with NASA scientists or NASA personnel."
Built to be the most realistic Mars VR experience to date, Mars 2030 includes a range of features designed to blur the line between science, engineering and entertainment. Developed with NASA under the Space Act Agreement, the experience was created using actual data from the leading experts on Mars human mission planning to deliver the most authentic experience possible, users will take a virtual journey to the Red Planet that includes 15 square miles (40 square kilometers) of Martian landscape accurately mapped and modeled from real Mars orbital satellite data.
Terrain is modeled from a custom HI-RISE conversion, integrating real-world Mars Reconnaissance Orbiter data into the Unreal Engine 4 3D graphics engine for crisp framerates and up to 8K resolution. Immersion is the primary focus, with graphics and sound that draws the user into Mars' haunting red beauty. The experience utilizes ambisonic audio filtered to match Mars' atmospheric pressure and sound propagation, alongside an original score from the London Symphony Orchestra that features situational music cues designed to heighten the emotion of exploring the Red Planet.
"Since its inception, Fusion and now Fusion Media Group has made experimentation with new forms of storytelling like Mars 2030 a priority. We know young audiences are inherently curious, which makes this immersive VR project an exciting first step for us," said Julian Reyes, Director of VR/AR at FMG Studios. "It's been humbling to collaborate with some of the leading authorities on Mars human mission planning, weaving their exciting research into our experience and providing a glimpse of Martian contact to the first generation of explorers who will actually set foot on Mars."
Simulating what real astronauts may use in the future, Mars 2030 features the Augmented Information System, an AR environment accessed using touch controllers to pinpoint astronaut location and set waypoints. Customizable touch screens with haptic feedback display crucial information in the suit and rover, including control switches, biometric data, life support gauges and more. The experience features interactive objects to inspect and bring back to the lab for scientific research and analysis.
Mars 2030 gives users the chance to:
Navigate the expansive and beautiful Martian landscape and collect rock samples while observing the wondrous Planetary Protection Zones
Analyze findings in the Geolab workstation's VR Microscope and discover the planet's hidden secrets
Explore the Habitat base, which has been modeled after actual NASA concept designs for Mars habitats, including the VR Communications Center for reaching out to "Houston" and family members back home
Get a first-hand, realistic look at many of the technologies and equipment considered for missions to Mars and explore the Haley Simulations that provide a glimpse of Mars as it existed 4 billion years ago
FMG Studios strives to take the best elements from documentary, gaming and VR and combine them into a unique and deeply immersive offering. Mars 2030 is built to elaborate on the scientific and spaceflight concepts currently being considered for humanity's most important journey.
Mars 2030 is available now from Fusion Media Group for the HTC Vive, Oculus Rift and Steam PC platforms via $14.99 download, with PlayStation VR launching soon. The experience is also accessible to users without a VR headset on PC and soon on PlayStation 4. The VR experience will also be available free of charge for educators and students.
Visit the Mars 2030 website for more information and store download links: Mars2030-VR.com
Mars 2030 provides users the unforgettable experience of being an astronaut on an international mission team to the visually breathtaking planet of Mars. Mars 2030 is the inaugural release for FMG Studios and developed in collaboration with of over a dozen space laboratories including; NASA's Johnson Space Center, Langley Research Center, and Jet Propulsion Laboratory, and MIT's AeroAstro Lab. The VR experience will be available to download on both PC and PS4, supporting HTC Vive, Oculus Rift and PlayStation VR. A non-VR version is available on PC as well.